Assalamualaikum,
Today I'm just wanna make a quick post about Samsung i1903 S Plus. I'm bought this new smartphone a few days ago. After all, this smartphone is awesome. The price is a little bit expensive. However, it is worth to buy. Smile. I never thought that I'll get this smartphone at first, because I was craving for Samsung Galaxy Ace and Blackberry Bold 9000. Then, when I was at the mobile store I did asked the shop assistant to show me Samsung Galaxy Ace. Fyi, I was craving for this smartphone since the first time I saw this smartphone on ERing. Then I decided to buy this smartphone one fine day. However, last Thursday, my dream wasn't come true. Okay, the story goes like this. When my dad saw the phone he said that the phone was not-so-awesome because of some reasons. Then the woman at the store show me Samsung Galaxy W. Also known as Samsung Galaxy Wonder. I don't like this phone. I don't have any reason to hate this smartphone but still, I don't like it. May be it because of the design that wasn't interesting at all after the first time I saw my buddy used it and I don't want to use the same phone that my buddy got. Okay, this is strong enough for the reason rite ? Well, after the woman saw my so-so-fghen face, she shows me this smartphone,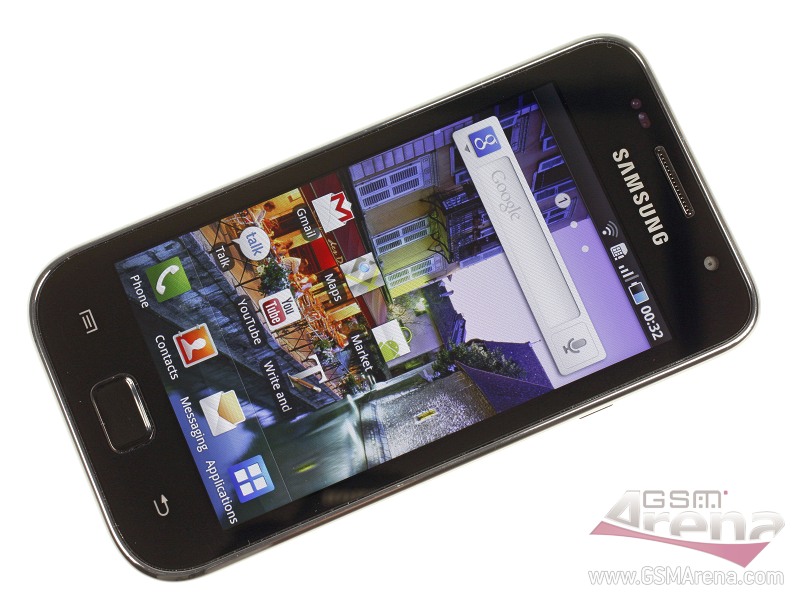 Okay, awesome rite ? And the price was totally awesome too. When, I looked at the price I don't think that my dad would buy me this awesome smartphone.. I like this phone but I don't want to put such a big burden to my dad for buying this smartphone. When my dad asked me " Nak ke tak nak ?" I'm just saying "Ikut ayahlah, kalau mampu belikan lah, tapi kalau tak, baik tak payah."
Then after that, he went to ATM to withdraw money.. "Nah duit, kira cukup ke tak." I was like, WHHAATT ? Omg. He was seriously wanna buy this phone. Then, I made sure the amount of ze money is enough, I gave it to ze woman.
Then I got this awesome phone. Okay how about BB Bold 1 ? I don't buy it actually. It just one of my not-so-fairytales-dream to get it.
Last but not least, a zellion thanks to Cikgu Salam aka my ayah and Puan Besar aka bonda for supporting me whatever I'm doing. Tell me what was the right things and what was wrong. Again, a trellion kiss for both of you for this gift for my SPM results. I don't expect to get something expensive like this even though you both know that I need and want a new phone but not the expensive one. Hihihi.
Thats all for today. Tq,